Xi'an's efforts in optimizing business environment promoted nationwide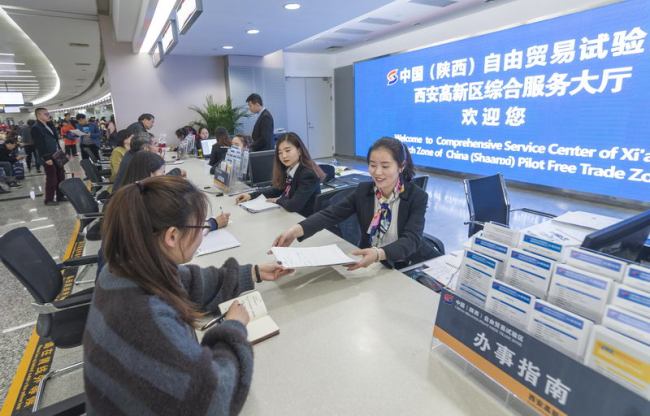 Photography/Dou Yiming
The National Development and Reform Commission recently announced several cases of how to optimize a city's business environment, bringing together innovative policy measures developed by various cities since 2018 to be replicated and promoted nationwide.
Among the cases, seven came from Xi'an, capital of Northwest China's Shaanxi province.
One was Xi'an's efforts in strengthening the management of human resource service institutions to improve the development of the sector.
Xi'an has consistently introduced policies and measures to accelerate the development of the human resources service industry, providing fiscal and taxation, finance, land, social security, and public service guarantees.
In terms of protecting small and medium-sized investors, Xi'an's establishment of a litigation and mediation matching and coordination mechanism for securities and futures disputes was selected among the cases.
Xi'an has not only provided one-stop litigation, arbitration and mediation services for civil and commercial subjects, but also provided a strong legal guarantee for improving diversified dispute resolution methods and optimizing the city's business environment.
In addition, Xixian New Area's "internet + import express" supervision model was included.
Xixian New Area cooperated with Xi'an Xianyang International Airport Customs to reform the supervision model around the import express business, and improve the efficiency of customs clearance supervision through front-end customs clearance verification supervision, smart supervision, and credit classification supervision.
Other cases focus on building a mobile-end micro-government approval platform, standardizing intermediary services for construction permit applications, improving the quality and safety risk warning of import and export commodities, and promoting government affairs services.