Star local athlete Wang Peixuan, from Northwest China's Shaanxi province, completed her Olympic journey with a total score of 3 minutes and 1.402 seconds during the women's luge singles event at the Beijing 2022 Winter Olympics on Feb 8.

Although she finished 29th and didn't pick up a medal, the young Shaanxi woman broke important new ground for herself, achieving a personal best of 1 minute and 0.025 seconds in the third round.
After the competition, Wang declared: "Compared with winning medals, the more important thing is to enjoy the competition, learn from the outstanding foreign athletes and accumulate competition experience".
In September 2015, Wang was selected from the Shaanxi Sports School to go to the national luge camp, beginning the process in earnest of transforming from being a javelin player to a luge athlete.
Wang won the women's singles event at the 2017 Chinese national luge championships and was crowned in the 2019 Chinese 14th National Winter Games.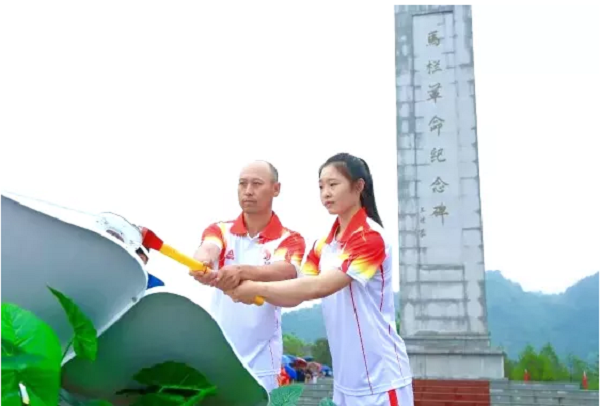 Wang Peixuan serves as the torch collector for the 2018 Shaanxi Provincial Games. [Photo/Xi'an municipal government's WeChat public account]
In recent years, winter sports in Shaanxi have developed rapidly. In November 2018, the Shaanxi Provincial Sports Bureau released ambitious development plans for the field in 2018-25.
These proposed establishing a "Northwest Pearl, Ice and Snow Paradise" by 2025, with more than 5 million people participating in winter sports and the total financial scale of the ice and snow industry reaching 20 billion yuan ($3.14 billion).
Nowadays, Xi'an – capital city of Shaanxi – is also staging winter sports activities, improving the levels of competition and accelerating the development of a full-scale ice and snow industry.