The 9th Silk Road International Film Festival Call for Submissions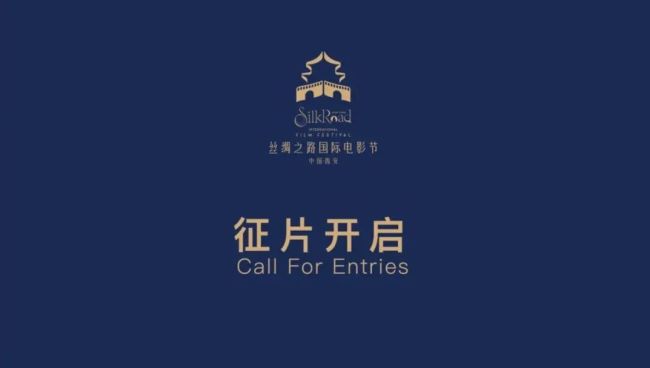 The 9th Silk Road International Film Festival (SRIFF),scheduled in Xi'an,Shaanxi Province, China in September 2022, is now accepting Competition section submissions. The applications are now open until 31st July.
To submit, please visit the SRIFF's official website www.xasriff.com or SRIFF listing on FilmFreeway.
The Silk Road International Film Festival was founded by the State Administration of Press, Publication, Radio, Film and Television in 2014 to comprehensively implement China's national strategy of The Belt and Road Initiative. It aims to promote cultural exchanges and cooperation among countries along The Belt and Road routes and to further develop the Chinese audiovisual industry.
As a key part of Silk Road Film and Television Project, SRIFF is held annually alternating between the provinces of Shaanxi and Fujian.
NOTICE FOR SUBMISSION
SUBMISSION ELIGIBILITY
Only films that meet the following conditions are eligible for selection:
- Feature-length fiction films and animation films must be more than 70 minutes long;
- Documentary films must be more than 60 minutes long;
- Films that were completed after 1st January 2021;
- World and International Premieres are given priority;
- Films in any language other than Chinese Mandarin must be provided with Chinese or English subtitles;
- Should the film be selected, it must be available in Digital Cinema Package.
SUBMISSION OF FILMS
In order to be eligible for the selection, the submitters must, no later than 31st July 2022, 24:00 (UTC+8):
- Submit the movie on the Festival's website www.xasriff.com or on FilmFreeway;
- Submit the preview screener through a link, or send a copy (DVD, USB, Hard Disk)to the following address by 31st July 2022:
The 9th Silk Road International Film Festival Competition Section
Floor 1, No. 1719, Folk Culture Street Gaobeidian, Chaoyang District
Beijing 100024, China
Mobile:+86 150 0105 9907
Email: competition@xasriff.com
The preview screener of the submitted film should meet the following criteria:
-Format: MOV or MP4 video file with at least 1920*1080;
-File size must not exceed 5GB;
-Subtitled in English (including films for which the original language version is in English);
-The only acceptable watermark is "SRIFF Preview" on the upper right corner of the frame;
-Send a preview screener in the original version.
If you submit an online screener, it must be valid with the same password until 19th September 2022.
If you send a copy (DVD, USB, Hard Disk), the cost of sending the package will be paid by the submitter. The Festival reserves the right to refuse any shipments entailing additional costs. Copy sent for pre-selection will not be returned. The Festival accepts no responsibility for damage suffered during the delivery of the copy to the festival. Please send the package with the following customs declaration: "no commercial value, for cultural purposes only".
SUBMISSION FEE
No Submission Fee is required.
CONTACT
The 9th Silk Road International Film Festival Competition Section
Email:asia@xasriff.com ; fanyijie@xasriff.com
Tel: +86 150 0105 9907
Organizing Committee of Silk Road International Film Festival (Xi'an)
Email:jessica@xasriff.com
Tel: +86 18066633323